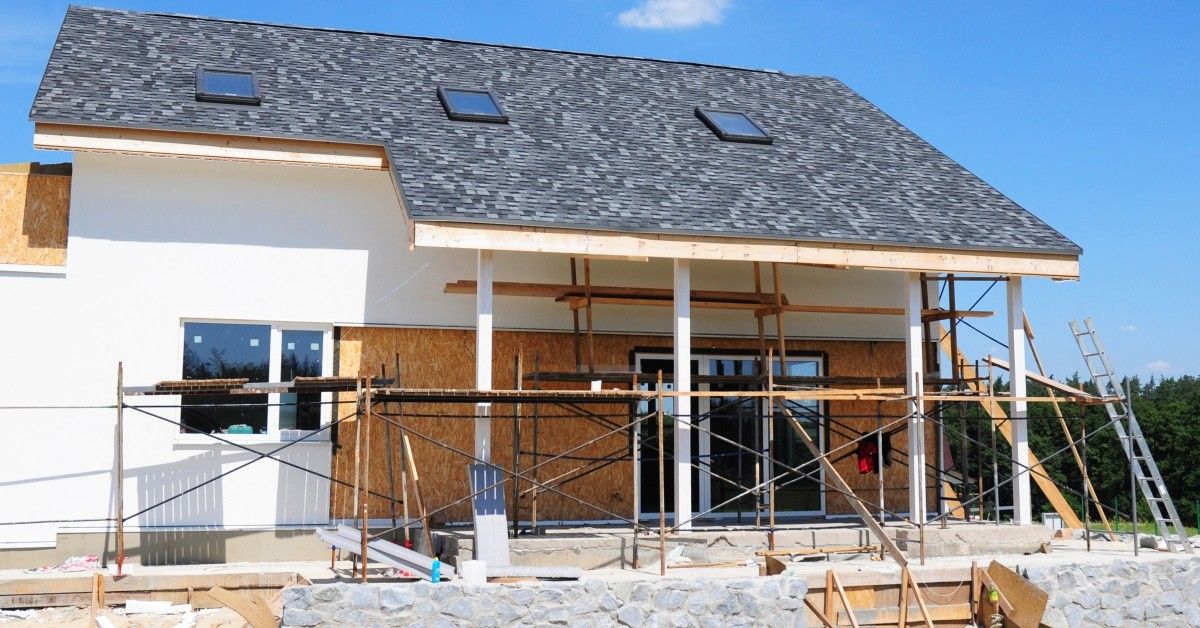 Hire Complete Quality Remodeling in East Texas to Transform Your Home
Spending a lot of time in your home may have made it obvious that it is time to invest in property improvements. From window treatments and kitchen renovations to exterior shading and more, Texas homeowners have a lot of methods for improving the value and comfort of their properties. If you are located on the east end of the state, then be sure to reach out to Complete Quality Remodeling for assistance!
Our home remodeling company is here to deliver premium results without stress or compromise. Keep reading to see what our home remodeling contractors can do for you, and feel free to give us a call to get the home improvement process started!
Handyman Services
If your to-do list has been growing and growing, it may be the right time to consider contacting a local handyman for property improvements. Complete Quality Remodeling in Tyler offers a full range of handyman services, including drywall updates, fresh paint, new windows and doors, and more. Our remodeling contractors can work with you to develop a plan to meet all of your property needs in the most efficient and cost-effective manner possible. Whether you have improvements you've been putting off or the time has come to sell, be sure to reach out to our home improvement company for complete results!
Home Remodeling & Repairs
Beyond normal maintenance, you can also take time with Complete Quality Remodeling to transform your space into a comfortably modern work of art. We specialize in kitchen and bath remodels to infuse value and satisfaction into our clients' homes, and our team will be happy to work with you every step of the way. You can plan the repairs and home renovation services needed to bring satisfaction every time you wake up and step into your kitchen.
Exterior Repairs
Beyond worn floors and baseboards, residents of Eastern Texas can turn to our home improvement company for complete exterior repairs. Complete Quality Remodeling offers restorations for bricks, stucco, wood, vinyl, and stone siding, ensuring that your property is restored back to its original beauty.
Interior Blinds
Window treatments can be much more complex than homeowners realize, and the value of professionally fit interior blinds can do much to improve the comfort and beauty of your home. If you're in need of window coverings near Tyler, Texas, it can help to know that our team offers premium blinds, shades, shutters, and more. We can help you create a modern or classic look, complete with consultation, sales, purchasing, delivery, and installation.
Water Damage Restoration
Dealing with water damage can be stressful, especially when you consider the risk of mold and mildew forming. Complete Quality Remodeling focuses on complete solutions for our clients, including water damage restoration, backed by more than 30 years of experience. Our home remodelers know how to prevent as much damage as possible, and we'll get to work fast to ensure that your home is clean, dry, and free from unwanted bacterial growth. If you're dealing with water issues, be sure to stop the leak and give our team a call!
Exterior Shading
Our home improvement pros want to make your place more comfortable both inside and out, which is why we are happy to offer a number of exterior shading options. You can select from powered awnings, automated screen porches, powered enclosures, and more to provide relief from the sun and serious improvements to the comfort of your home. Every home is unique, which is why our home remodeling contractors provide a personalized approach to your project to help garner the best results. You'll love the increase in your outdoor space!
Schedule Your Appointment Today
From minor repairs and small-scale remodels to flooding restoration, major exterior improvements, and more, the pros at Complete Quality Remodeling of Tyler are here to achieve luxurious results for your property without the luxury tax. Contact us online, and fill out the form to get started. We look forward to speaking with you!