Professional Window Treatments
Invest in Interior Blinds From Complete Quality Remodeling
Whether you're moving into a brand-new home and need blinds for every window or you're ready to upgrade your old roller shades to plantation shutters, at Complete Quality Remodeling, we provide professional installation services of all window coverings to homeowners in Tyler, Texas and the surrounding areas. Our home remodelers know how to generate dramatic transformations for any home style and budget, and we'll be happy to help you achieve an outcome you'll love for years to come!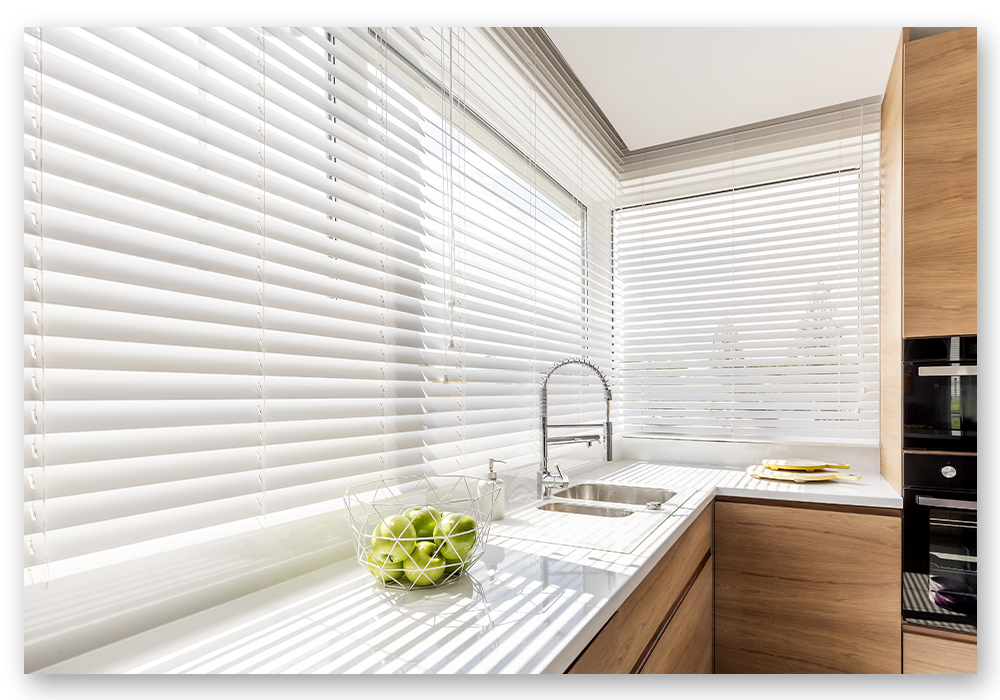 Our Tyler, Texas home remodelers offer quality window coverings, including:
Blinds

Roller Shades

Plantation Shutters

Exterior Track Shades

Retractable Awnings

Motorized Shades

And More!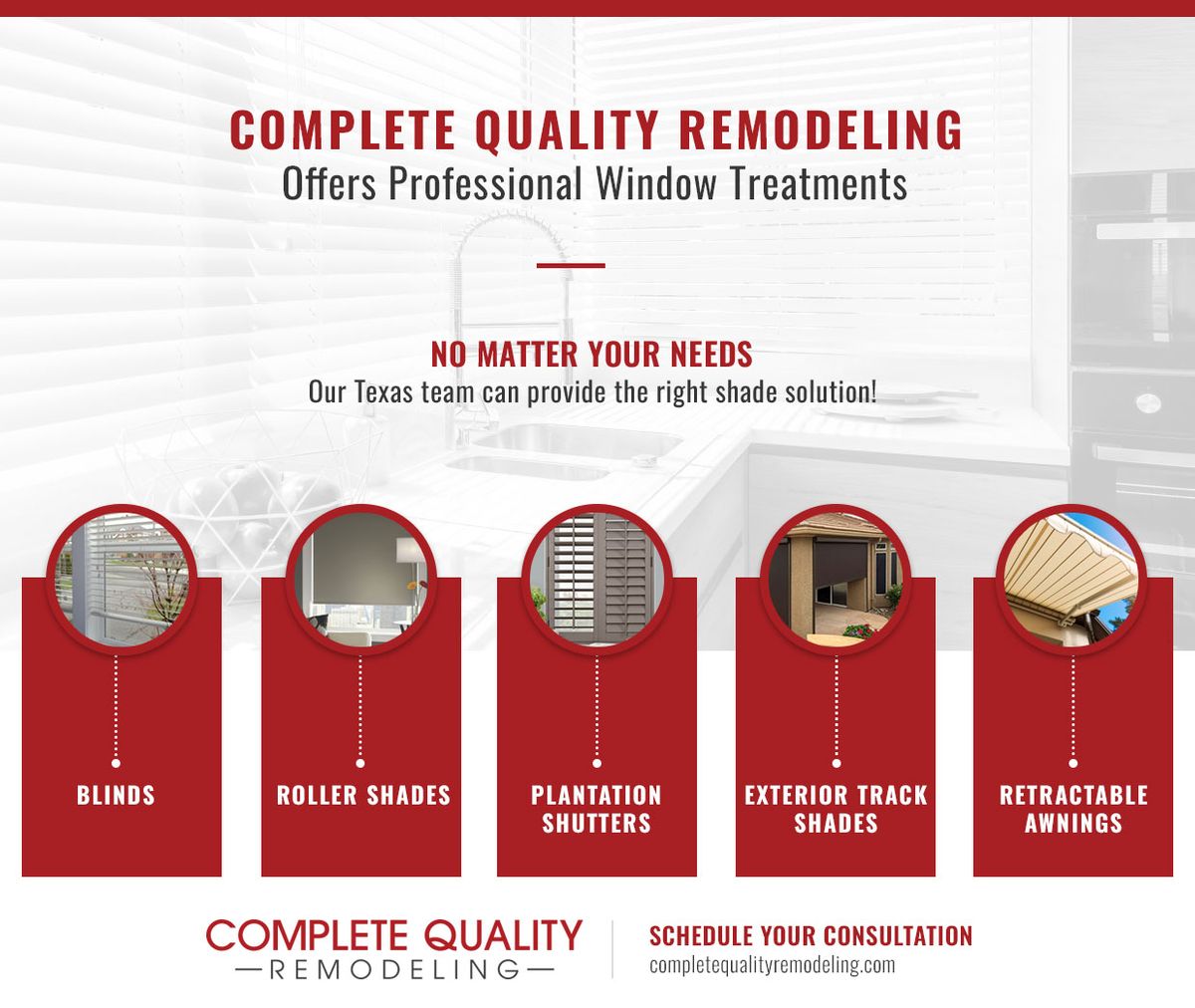 Professional Window Covering Installation
Window coverings add privacy and style to your home. From creating a classic look with wood blinds or a dramatic feel with ceiling-to-floor curtains, the type of window coverings you choose can say a lot about your personality and the type of environment you want in your home. However, installing window coverings isn't the easiest job. From ensuring you have all the tools you need and a ladder that's tall enough to the time it takes to get the job done right, it can be a time-consuming task that not every homeowner is up for. That's why our window covering pros are here to help, including consultation, sales, purchasing, ordering, and delivery of materials needed.
Contact Us Today
If you're in need of window covering installations, our team of experts has the skill and experience you're looking for. Complete Quality Remodeling offers a comprehensive range of home improvement services, including handyman projects and repairs, kitchen and bath remodels, exterior repairs on surfaces such as the siding and soffit, water damage restoration, exterior shading solutions, and more. Contact us today to learn more or to schedule an appointment with our home remodeling company. We look forward to working with you!
Schedule an Appointment
Get in touch to get stared!