Tyler's Top Handyman Services
Rely on Complete Quality Remodeling for Quality Results!
At Complete Quality Remodeling in Tyler, we are happy to help with any interior work you need completed around your home. Whether it's new blinds for your windows, drywall repairs in your living room, or resurfacing your garage, we can help! Founded in 2008 and backed by more than three decades of experience, our home remodeling contractors have developed a reputation for providing our clients with the knowledge needed to get the job done right. Let us know how we can help meet your property goals!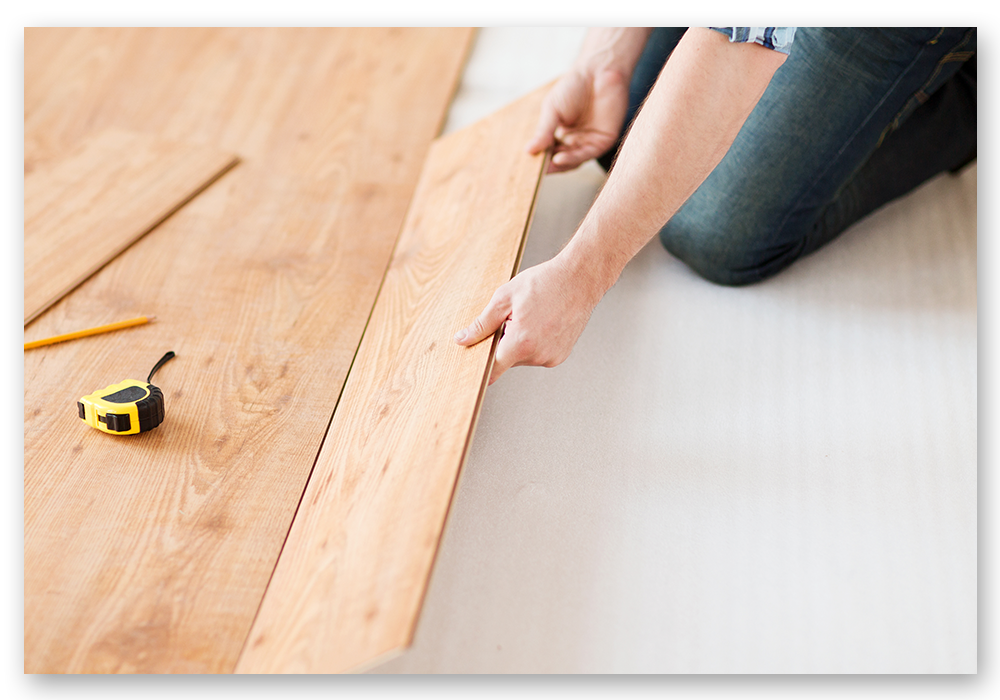 Our home remodeling team in Tyler can provide the right handyman services for your home, including:
Replacement of outdated windows and doors

Drywall repairs and updates

New blinds and window treatments

Siding, shutters, and other exterior improvements

Painting, flooring, and lighting improvements

And much more!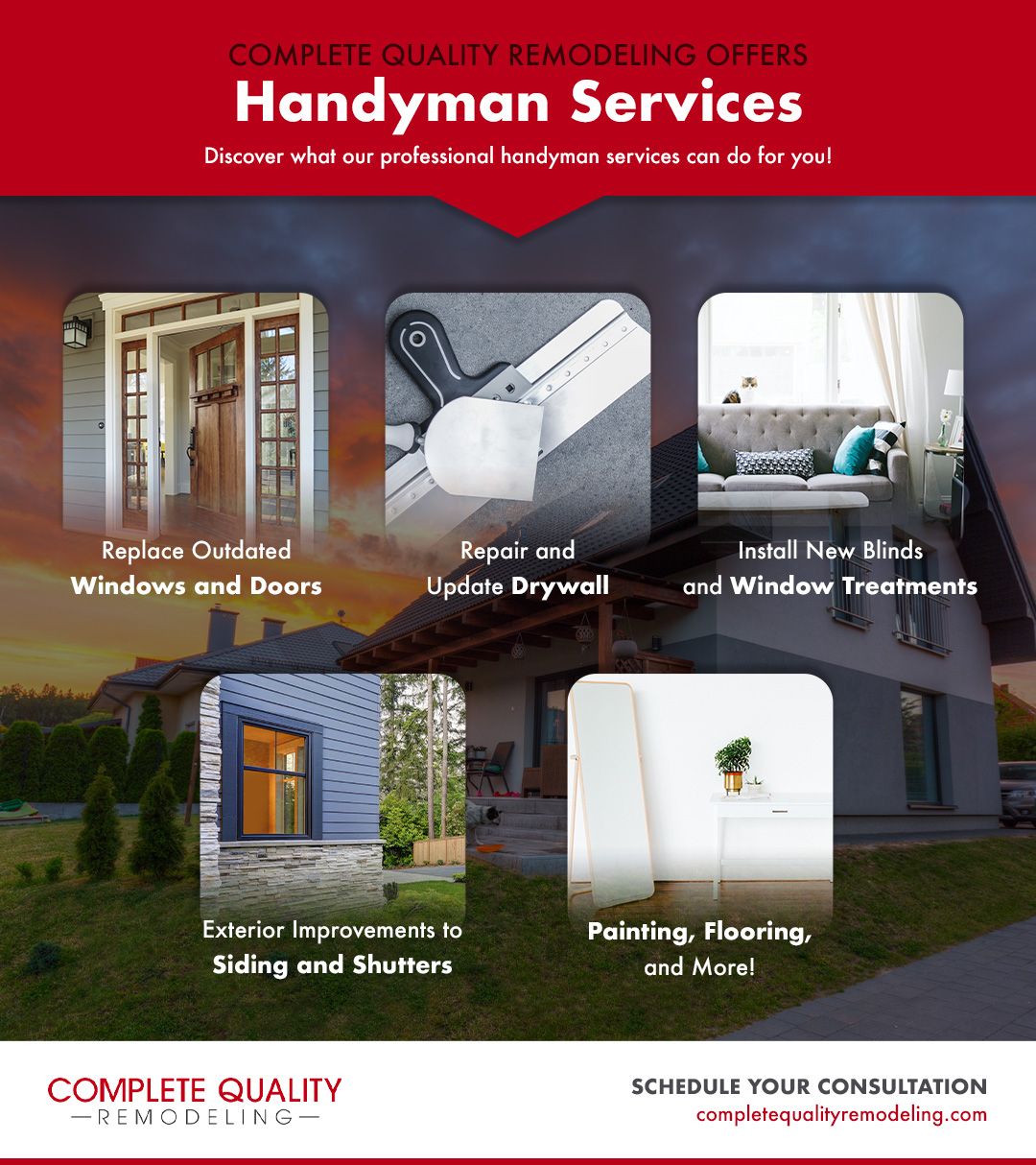 Let Us Help With Your Next Project
Complete Quality Remodeling is located in Tyler, Texas, and there's nothing we love more than helping homeowners turn their houses into the homes they've always dreamed of. We know how difficult it can be to tackle repairs and projects around your home, and that's why we'd be proud to lend the helping hand you need to ensure that your home comes together perfectly. After all, we believe that people should love their living spaces.
Request Your Consultation Today
No matter the type of help you need, our handyman services were designed with one goal in mind — to make your life as a homeowner a little bit easier. We know that it can be daunting trying to take on a range of home repairs and improvements yourself, and our team is happy to lend a helping hand where needed without imposing on your ongoing renovation plan.
Have a question? Ready to schedule a visit? We'd love to hear from you, so contact the pros at Complete Quality Remodeling to get the help you need, including a free consultation on all of our home improvement services. We look forward to working with you!
Schedule an Appointment
Get in touch to get stared!